Nurturing Your Feminine Energy: & The Rise Of Divine Femininity (eBook).
Regular price
$20.00 USD
Sale price
$13.00 USD
Unit price
per
Sale
Sold out
Are you ready to embrace your feminine energy? "Nurturing Your Feminine Energy: & The Rise of Divine Femininity" is here to gently guide you on
your spiritual journey
. In this book, you'll learn what femininity looks like when it is expressed in an empowered way. The goal is to increase your ability to embody the qualities that embody the strength of the feminine. You'll discover the importance of self development so that you can become the best version of yourself, giving yourself reason to be abundantly proud of the type of person you are becoming. Additionally, you'll learn how to listen to your inner voice so that you connect to your internal powers. This book encourages 
the rise of the divine feminine
, by showing you how to build a powerful sisterhood tribe.
Main power points covered in this book: ​​​​​​​
- Embodying the qualities of the
empowered
feminine woman -
The importance of
nurturing
yourself and others
- Cultivating healthy
sisterhood
connections
- Connecting to Mother Earth and the
power
of
nature
- Trusting your
intuition
and listening to your inner voice
- The specific things that you can do to make you feel feminine
Through
practical guidance
, "Nurturing Your Feminine Energy" will help you become the most confident, fulfilled, and empowered version of yourself. If you're ready to
embrace your feminine energy
and
tap into your inner wisdom
, this book is a must-read.
----
Language: English
File Format: PDF [Delivered instantly via email]
Share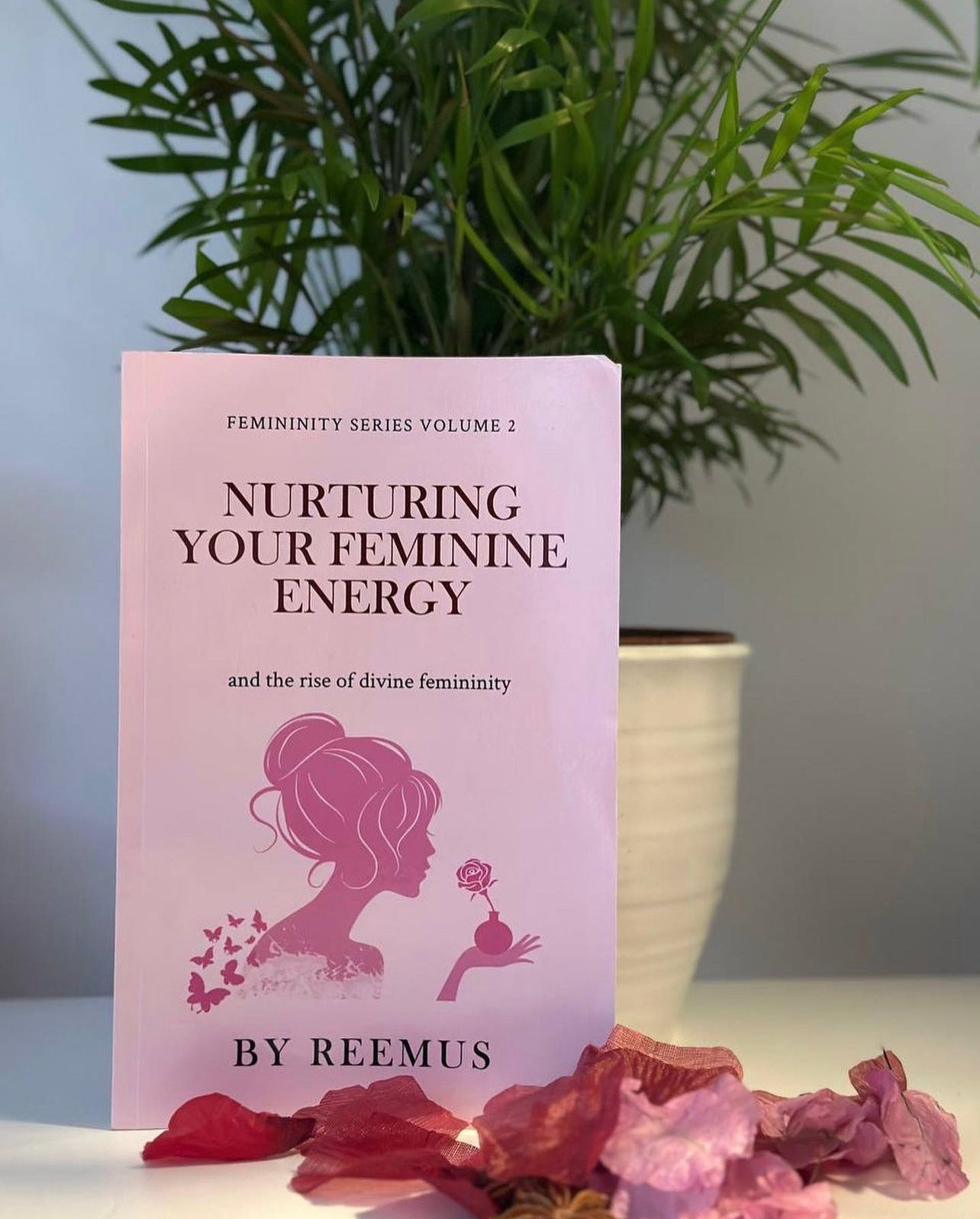 SHED FALSE CONCEPTS

Unfortunately, many people have been wrongly convinced that femininity is a weakness and that masculinity is toxic. This is a lie.

CONNECT WITHIN

Many of us have been disconnected from our nature, the source of our primal power. The result is a lack of personal fulfilment and chaos in relationships.

EMBODY YOUR POWER

Much joy, peace and control over your life is gained when you balance your spiritual energies. Gain inner confidence, attract healthy partners and begin to build a fulfilling life.